---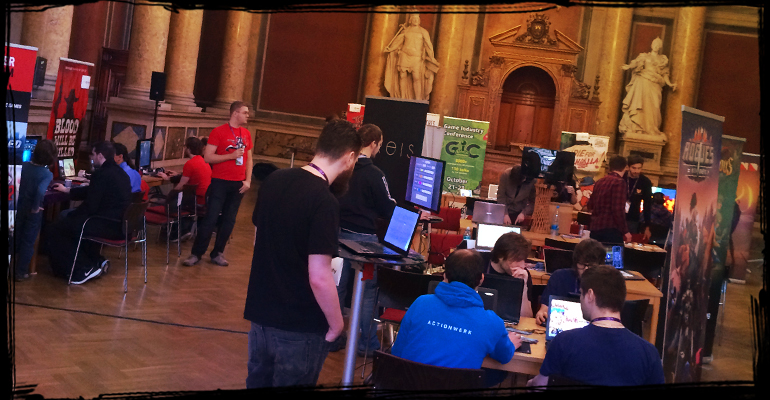 ---
On 18th and 19th Feb 2016, CEGC had its second annual event, this time in a beautiful venue of historical building of University of Vienna. The conference certainly evolved and got better in pretty much every aspect. During the closing ceremony, it has been revealed that the conference had more than 600 attendees and around 40 indie exhibitors.
I have to admit, I don't know whether the talks were any good, as I spent the whole time in the indie expo area, so I haven't seen any, but from what I heard, some of them were really interesting. Most of them should also be available on youtube, as every talk has been recorded, so if you are interested in watching any of them, follow the channel of CEGC.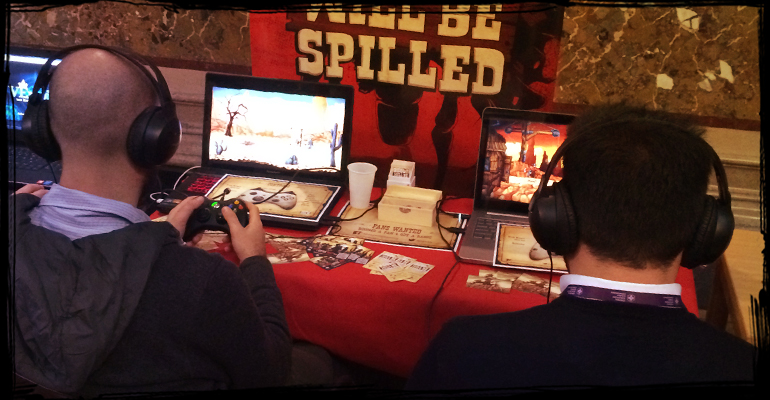 As for us, we went to CEGC with a slightly updated version of our demo (with added headshots, overall small polishing of animations and minor gameplay tweaks) for those who haven't seen the game yet, but mostly with our first prototype of the duel mechanic. People generally really liked the game, which is always nice to hear, and feedback of the duel mechanic (even though that in its isolated state it was a little out of context) was also positive. Unity technologies also had a booth at the conference, so they stopped by to try out the game and they truly liked it (one of them even praised it for having an "Afro Samurai vibe," which is really nice, as that's something we're kind of going for). Now we have to sit down once again, go through all the feedback and continue on our journey of making an awesome spaghetti western game.
Indie Expo – games to look out for
For me, Indie Expo was once again the most interesting part of CEGC (and not only because we were also exhibiting there). This time, the line-up was really diverse, with exhibitors from many european countries. I'd like to point out some of them which caught my attention.
As the name implies, Rogues with Benefits, developed by 8-member Dutch team is a roguelike 4 player co-op action adventure where you fight your way to awesome treasures through lots of enemies, including a giant birthday-celebrating capybara. The game was also very entertaining, with great stylised visuals. It also won the audience award at CEGC, so once again, congratulations to you guys!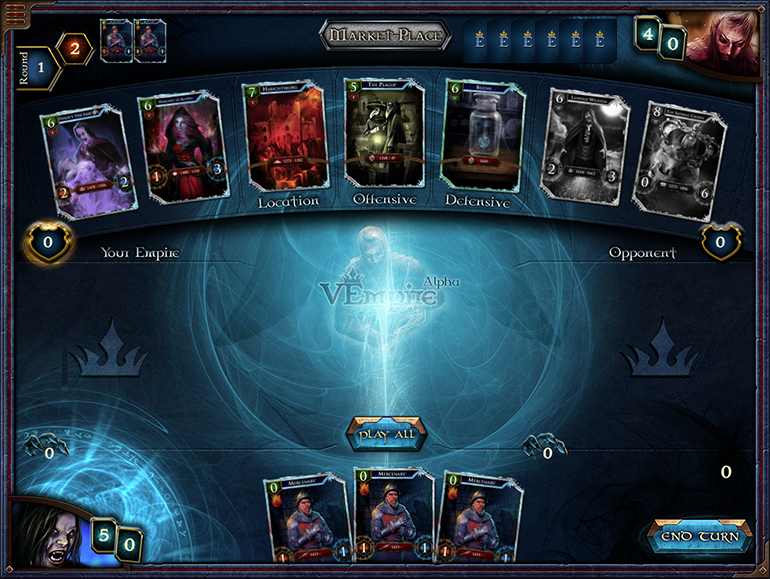 VEmpire (as in Vampire Empire), developed by Wolfgang Lueger, is a digital deck-building game, similar to boardgames like Dominion or Ascension (which I've never played), in which the building of the deck is the main gameplay mechanic. All the characters in the game are based on real Habsburgs, but in this case, they are all vampires. The basic gameplay mechanics were a bit harder for me to grasp, but once you learn the basics, the game is a lot of fun to play. The visuals also looked really good for a pre-alpha demo, with wonderful card artworks from truly talented artists.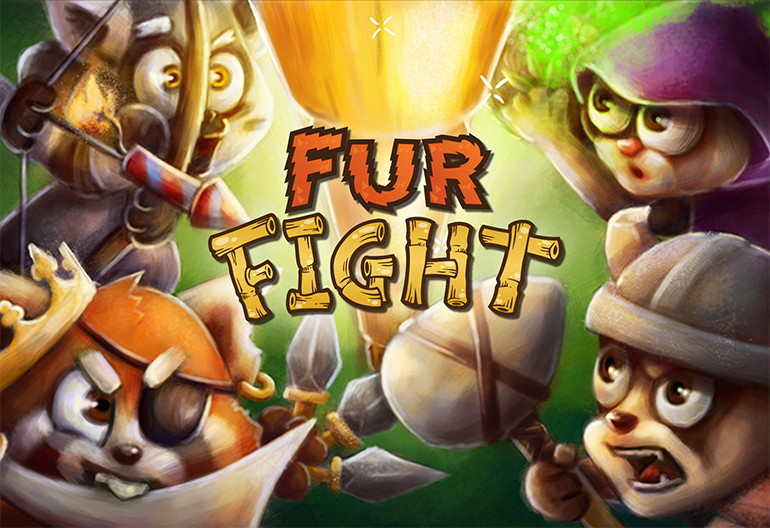 We first got the opportunity to try out Fur Fight, developed by Team Red Panda, at Reboot Infogamer in Zagreb last November and followed it ever since. It is a mobile multiplayer 4-player deathmatch, in which cute animals such as meerkats, lemurs and red pandas fight each other to death. The game is really easy to pick up, though hard to master, as even small lapse in concentration might cost your cute furry warrior its life. They also held a small tournament at CEGC, which I failed at miserably.
I didn't get the opportunity to try this game out, even though I absolutely wanted to, but I watched some other people playing it during almost the whole conference. I also have no idea what the game is actually about, but the way the character moves in a beautiful dance is just wonderful to look at. Take a look at the video to get a better picture, as in this case a picture is really worth a thousand words.
Another game that held a small tournament at CEGC was a simple and addictive 4-player deathmatch called Blockships – a game about ships made up from blocks. Developer Dave Cooper talks about the game as an illegitimate child of Space Invaders and Tetris, which sounds about right. You fly around a small space, attaching new blocks like additional engines, weapons or armor to your ship, while dodging certain death from your enemies who try to do the same. Even in the prototype state, the game was quite well balanced and a lot of fun to play.
A tug-of-war game for mobiles, with beautiful cartoonish visuals and animations, developed by Charged Monkey from Prague. The game has a lot of humor and character and the obvious inspiration from trading card games in the user interface and overall experience really is a very nice touch. I am not really a mobile games player myself, but I will most likely try this one if for nothing else but the visuals alone.
That's it for now. If you want to have more current information about our game, follow us on facebook, twitter or instagram, if you haven't done that already. See you on the next event!